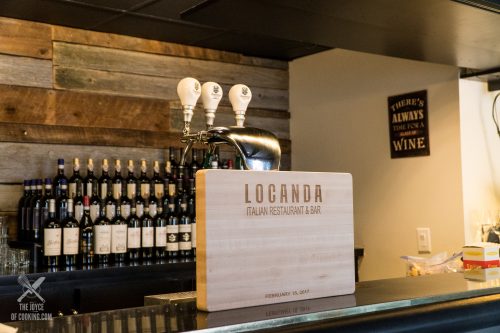 (That almost rhymed!)
Listen up, Halton-based foodie friends.  Milton Ontario will be the next culinary hot spot.  Calling it now.  Because lately, my cute little Town has been continuously spoiled with fantastic new restaurants and cafes opening up.  Meet Locanda!
Located in Downtown Milton, Locanda owners Marco Fiorillo and Chef Gianfranco Celani set out to transform an old, drab space into a modern, sexy Italian eatery that's perfect for the intimate get togethers, a first date, or even a quick, casual lunch.  And not only is their restaurant's name fun to say, but there's also a cute backstory behind the name.  They came up with the name "Locanda" because they walked into the old restaurant that this space used to occupy, they both exclaimed "This is just like a locanda!", which is Italian for, "a simple hotel".  Historically, Locanda-style inns are known for offering nothing more than basic comforts while putting their energy and focus into cooking up incredible food at consumer-friendly prices.  And thus, Milton's first-ever locanda was born, and has quickly become one of my new favourite spots in this neighbourhood.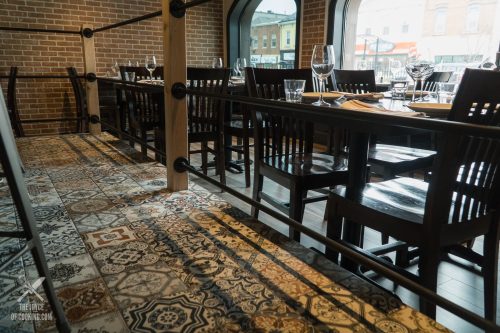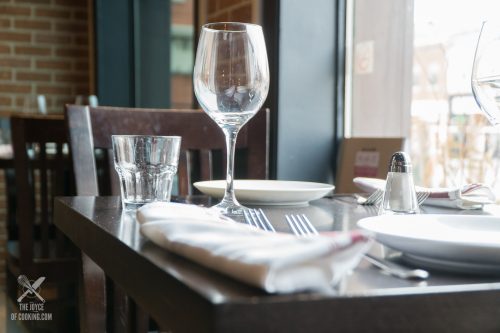 Originally from Italy, both Marco and Gianfranco worked in numerous high-end Italian restaurants throughout their culinary careers. They decided to set up shop in Milton after seeing the Town's current and ongoing growth potential.  Everything from the simple-but-elegant decor to the honest menu serving up authentic Italian food make this place one-of-a-kind.
You can see see Marco and Gianfranco's passion for great food when they talk about their business, and you sure as heck can taste it in the menu.  An overall sense of community and warmth shines through in their restaurant.  The food is truly outstanding, with only super fresh and in-season ingredients being used.   Word to the wise- when you go (because you will head on over after reading this!), ask them to cook whatever the Chef want.  You will not be disappointed. The Chef's creativity and Italian heritage come together in a beautiful way, here.  This is a place where you can trust the Chef.  And this is just what I did and Chef Gianfranco did not disappoint.
First course of the Chef's picks was a Pan-Seared Calamari. This was honestly the best calamari I have ever tasted.  So fresh and tender.  It was unreal!  The plate had only a few ingredients, but this is how Locanda really showcases their high-quality food.  They see no need to hide the dish with millions of ingredients.  So instead, they keep it simple, and let the ingredients' freshness do the talking.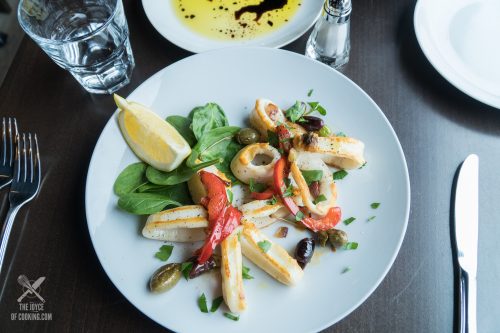 Second course was a dinner and a show- literally! Marco came out with the freshly cooked pasta and put it in a huge Parmesan wheel (think of it as a giant mixing bowl made entirely out of Parmesan). The heat from the pasta melts the Parmesan just a little bit, creating the loveliest sauce. As much as I want a giant wheel of Parmesan, I guess I'll just have to return back here for a second tasting of this dish.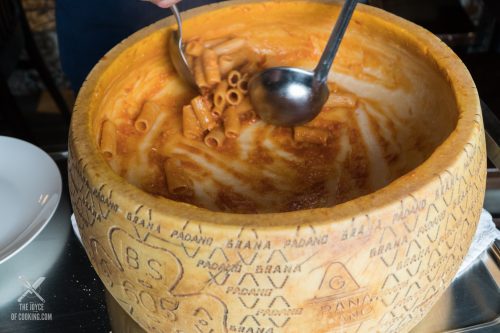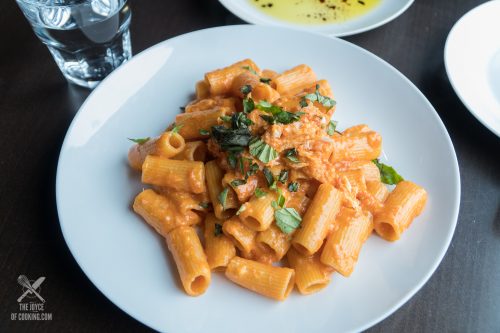 Lastly- dessert!  Even though I was so full and ready to roll out of the restaurant doors, Marco brought over the Locanda Creme Brulee…  but this was no ordinary Creme Brulee.  No, sir.  Locanda's Creme Brulee has Grand Marnier was drizzled on top, and is and flambéed in front of you. It was served with a homemade biscotti as well.  Perfection.
All in all, Locanda delivers.  Big time.  Authentic, comforting Italian food in an equally comforting restaurant setting, cooked and served by Italian locals.  And not only is their menu beautifully-executed, but they also have an extensive wine and beverage list which includes a beer that's only available on tap in Locanda, Menabrea Bionda (European pale lager). Talk about VIP treatment!
If you live in Milton, you need to book a table now to try this place. If you do not live in Milton, it's time for a road trip!  The food and service will blow you away.
Thank you Marco and Gianfranco for the amazing food and hospitality. It is so nice to see a restaurant that truly cares and cooks their entire menu with such love and pride.  I am already dreaming (and drooling) about my next meal at Locanda.