Cooking Classes
Here are my upcoming cooking classes! Hope to see you there! Learn how to cook with me while I guide you through my favourite Chinese dishes step by step. I specialize in Asian dishes from items you can get at your favourite local Asian restaurants to your Grandma's home-cooked comfort dish. All classes have the option to cook along if you like! If you are looking for a fun, interactive virtual Cooking Class, look no further!
Can't wait to see you there!
Marketing Classes
I have started sharing my marketing knowledge for small businesses. You can expect classes on topics like Instagram Reels, How to grow your social media accounts and so many more topics! Social media is changing daily, let me do the hard work to learn it for you. These classes are live and you have plenty of time to ask any questions you may have!
Private Cooking Classes and Corporate Cooking Classes are also available. Here is what is included in a private/corporate class:
one on one session with the organizer to sort out details of the events and achieve the goals of your private/corporate class
60-90 min cooking class (recipes to be determined together with organizer)
can also include trivia or other games to encourage audience participation
can accommodate any dietary needs required by the group
Zoom link and ingredient list will be sent out to the group prior to the class
contract for event
Let me make your event planning job easier! I will take care of all the details! For inquiries and booking, lease send me a message via Instagram here or contact me here. Let's cook together!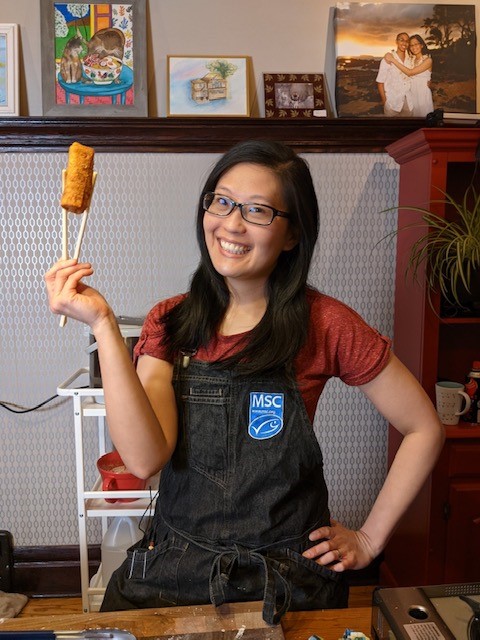 Cooking Classes ("v" indicates they are virtual)
Date
What are we making?
Description
Sign Up Here!
October 26 @ 5pm EST
Learn how to make sushi rolls (V)
Learn how to make 3 sushi rolls with me!
Click
here
October [email protected] 1pm EST
Learn How to make General Tso's Chicken (V)
Create one of my favourite Chinese take out dish from scratch!
Click
here
Marketing Classes ("V" Indicates virtual classes)
Date
What are we learning?
Description
Sign Up Here!
October 26 @ 7pm EST
How to grow your Instagram account (V)
Learn how to grow your social media following!
Click here
Nov 2 @ 7pm EST
How to work with Influencers (V)
Learn the proper way to work with influencers to get the most out of it!
Click
Here
Nov 9 @ 730pm EST
How to make Instagram Reels (V)
Learn how to create Reels video on Instagram from start to finish
Click Here