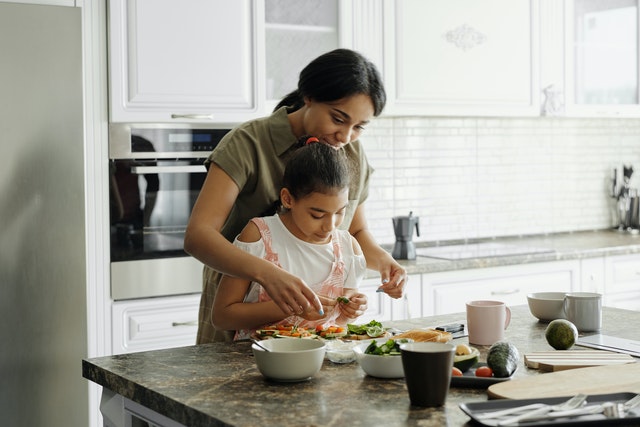 This post is sponsored by Canada Food Facts.
By now you have probably heard all about how food prices have gone up and are expected to continue to go up even more in the future. With covid and supply chain issues, we have seen it all in the last 2 years! So how can you still eat healthy, sustainable, and delicious foods without breaking the bank?
Two words: Canadian Foods!
That's right, Canadian food is world-class, healthy, sustainable, and delicious. Many people have a misconception that eating local or Canadian food is much more expensive in comparison to buying packaged foods or food from other parts of the world. Canadian families deserve to know the facts about the food they eat – and the fact is: Canadian food is healthy, nutritious, and affordable.
If you haven't heard of Canada Food Facts for Consumers yet, let me tell you all about it! It is a go-to source for science-based and reliable information about Canadian foods. Give them a follow at their social channels below:
Twitter Food Facts Canada / Faits alimentaires Canada (@FoodFaits) / Twitter
Facebook FoodFaits – Canada Food Facts for Consumers | Facebook
              Instagram         FoodFaits (CFFfC) (@foodfaits) • Instagram photos and videos
Hashtag: #CanadaFoodFacts
In the next few months, you will hear me talk more about Canadian Food Facts and busting some myths about Canadian Food in general. I think it is super important to learn how not only can we support Canadian food producers but to feed your families healthy and nutritious foods that fit into your budgets.
Canadian Food Facts – Did you know?
Some fun Canadian Food Facts I want to share, let me know if you knew about these in the comments below:
All Cdn milk is rigorously tested to ensure that it is safe and high-quality for you and your family.
Pulses like peas, lentils, and beans don't require nitrogen fertilizers to grow. They convert nitrogen from the air into usable forms. So, they have a naturally lower carbon footprint than most foods.
The Canadian Cancer Society, Heart & Stroke Foundation of Canada and Canada's Food Guiderecommend filling half your plate with fruits and vegetables every day.
You can be proud to feed your family quality, Canadian foods. Join me in showing how you are putting Canadian food on your family's table. Be sure to use the hashtag #CanadaFoodFacts.
If you are interested in finding out more about how you can save some money while grocery shopping, check out this article on 5 Ways to Save Money on Grocery.