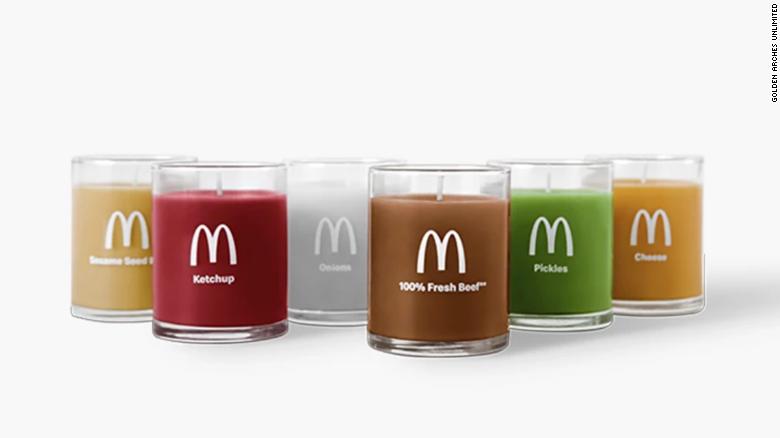 McDonald's now offers more than your regular burger and fries. The popular burger chain recently announced their new "Quarter Pounder Candles"! The set includes 6 candles which features the ingredients of the burger ; bun, ketchup, pickles, cheese, onion and beef. I am not too sure how I feel about a pickle or onion candle!
The candles were created in celebration of the 50th birthday of the Quarter Pounder Burger! You can actually purchase an array of McDonald's fan products like gloves, pins, and of course these candles. If you haven't checked out their fan site yet, head over to here.
According to their site, burning all 6 candles for maximum deliciousness! Who doesn't want their house to smell like a fast food chain?
The candles are currently listed as "coming soon" on their website but looking at the other items, the price will probably be pretty steeped. A hair tie is $10, and an umbrella is $30 just to give you an idea of their prices.
Are you planning to grab this new candle set from McDonald's?