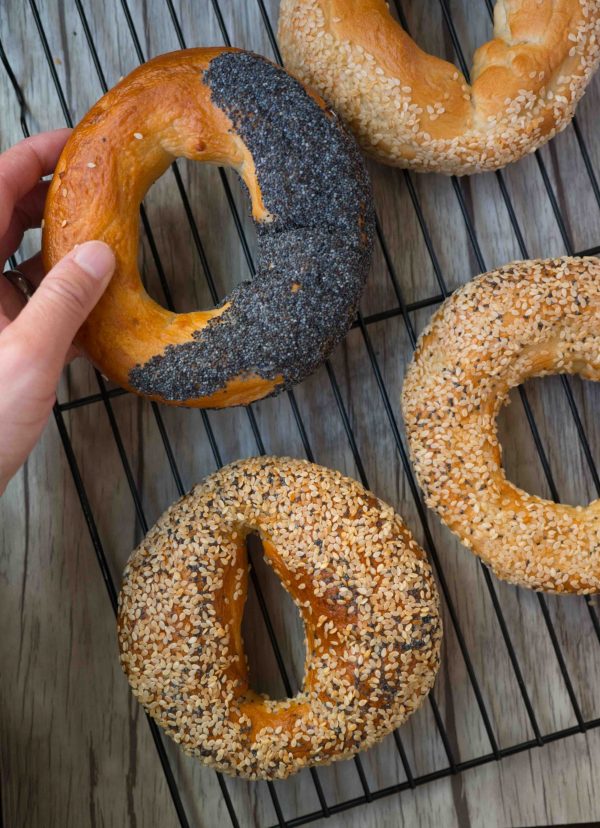 Everyone has their favourite bagel shop and their favourite bagel style. As I try more and more different bagels around the city, I noticed that this is a very personal and passionate type of food. I am here to share what I think is good but I know sometimes it is hard to convince people on these types of food that are more personal and might even evoke some sort of emotional past for them!
So we all know about Montreal and New York style bagels. The cooking techniques are a little different for both which results in a slight texture difference and then it really boils down to personal preference. At The Bagel Oven, they boil their bagels in honey water to give it a nice texture!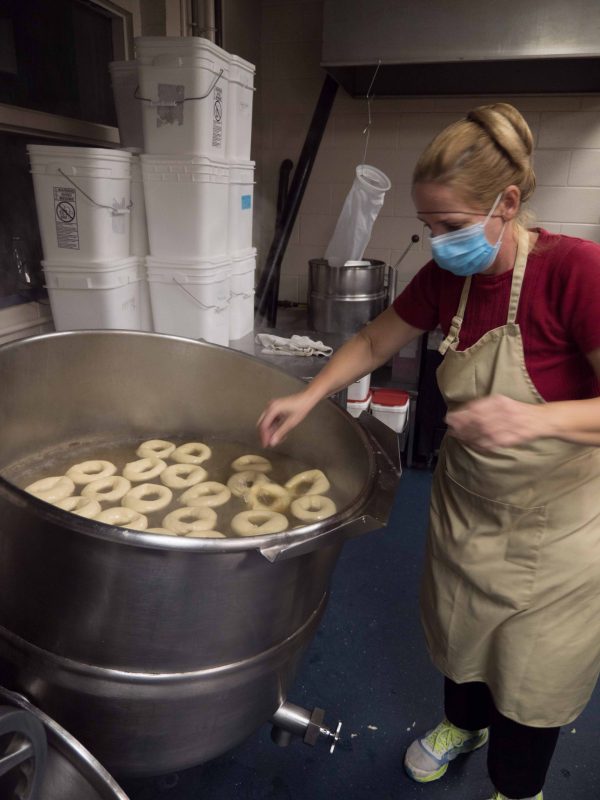 Personally, I love a bagel that is chewy on the inside but when you bite into it, it has a little crispy crust. I prefer a bagel that is less dense so that if I make it into a sandwich it is not too filling. And I think I have found my perfect bagel in Beamsville Ontario at The Bagel Oven.
The Bagel Oven is one of those places that many people know about but almost want to keep it a secret since it is so good! The Bagel Oven is a family-owned and operated business. Husband and wife Steve and Jess Bretzlaff, along with cousin Vanessa Hair and their small but mighty team bring the old school Jewish bagels to the Niagara and surrounding area. Initially, they started their company in a synagogue kitchen, but as their popularity and demand grew, they moved over to their current production facility on Mountainview Road in Beamsville where they share their space with another popular company – Provisions Food Company.
Their business model is simple, they are a production facility that creates amazing Jewish bagel and other baked goods and other retailers throughout the region sell them. If you have a business that is a good fit to sell the baked goods from The Bagel Oven, you can apply to be apart of the The Bagel Oven Hole in the Wall. Think of it as a badge to show that they are an official retailer that sells the legit Bagel Oven goodies!
Due to covid-19, they had to change their business model a little bit. They did start selling directly to customers and it's been a hit! We all needed something comforting during these stressful times and the bagel definitely hits the spot!
As The Bagel Oven's popularity grew, there was a demand for other delicious baked goods like challah, burger buns, mini bagels, and the oh so delicious bagel chips! I would of shown you a picture of the bagel chips but they were so delicious I ate them all before having a chance to snap a pic!
What I love about The Bagel Oven is that everything is focused back on its original roots. The simple recipe from Jess' Jewish family. Their slogan of "Simple Pleasures" really rings true! Especially this crazy year we have been having, enjoying the simple things in life is really important!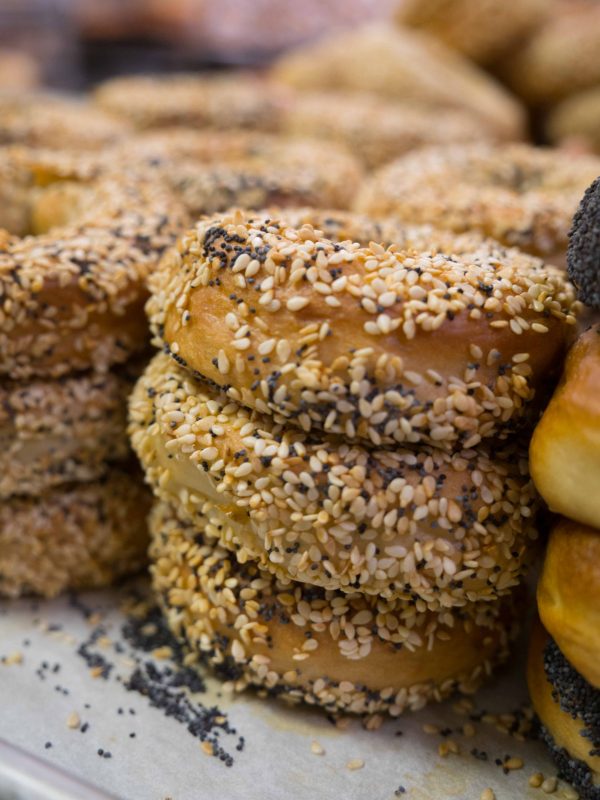 If you are making a trip out to the Niagara area, I highly recommend you stop by The Bagel Oven and pick up some goodies. Make sure to grab bagels (duh), some bagel chips (trust me, these are addictive), and challah loaves. Everything other than the bagel chips can be frozen so you can have a healthy supply of goodies in your home always ready to go!
If you are not planning to head to the Niagara region anytime soon, here are some Hamilton shops that carries their yummy products – The Mustard Seed, The Casual Gourmet, Picone Fine Food, and 50 Point Market.
Thank you Jess and Vanessa for having me at The Bagel Oven and giving me a lovely tour of the facility!